Wow! If a girl ever needs a pick-me-up, I suggest she have a birthday! My roommates definately won the 'awesome roommie award' today for helping me have a fantastic relaxing day.
I started out the day by waking up to the sound of my Mother's ring tone blasting through my room at 9:30, and the first rendition of the Happy Birthday song. The first of 23, a good magical number for the day. Anyway, after I got up, I wandered around the house and saw that Celeste had decorated the living room with streamers and a banner on the wall, and then in the kitchen Kristina was making me breakfast! Pancakes and hashbrowns, yum yum! After the excellent b-fast, I got ready for the day, Johnny and I ran a few errands, and then we went to the Temple. Afterward I watched the newly released
Beyond The Sea
, and I really liked it. I think I'll be investing in the soundtrack soon enough . . . Kevin Spacey sung all the songs, and he sounded so authentic! It was awesome!
During the movie a knock, knock, knockin came on the door, and what was it? FLOWERS! Laurel Ann, my Mother-like friend sent me two dozen roses! It was the first time I'd ever received flowers. I was always the one delivering them, it's nice to know what it feels like to be the one on the other side of the door! Well after being lazy and eventually finishing the movie I went to Institute, which is always excellent, and then the PARTY!!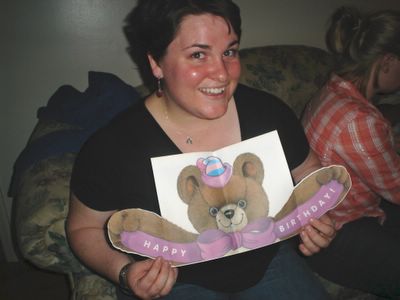 Check out the card Scott gave me! But I must say, Ian's was much more valuble . . . I must use it wisely!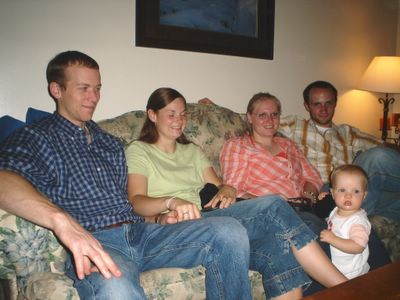 The roommie's planned a birthday party for me, at which attended friends ranging from middle and high school to some I met last weekend. Here is Josh and Ambie, along with Heather with Trista, her daughter and Dougie her hubby.




Here's Mel and Mark.




Blake, Ian, and Stacie.




Carrie and her Mom (whos in town from New Hampshire).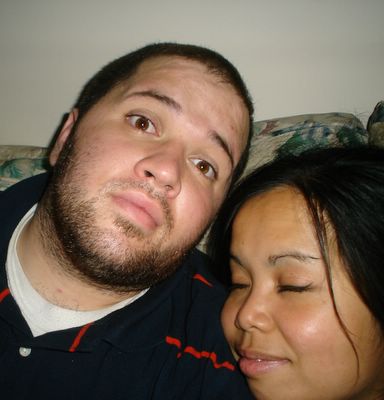 Matt and Johnny!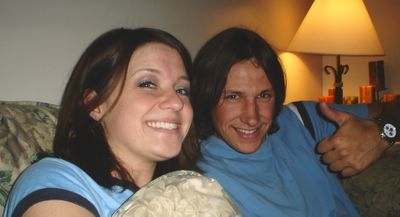 Celeste and Lance.




What is a party without Scott? Really?




We had some great grub, including cookies and ice cream, some AWESOME eight layer dip that Matt made, and Johnny whipped up Mother's famous recipe of brownies. No submitting to birthday cake this year! Now I'm just working on coming down from that sugar high!